LITIGATION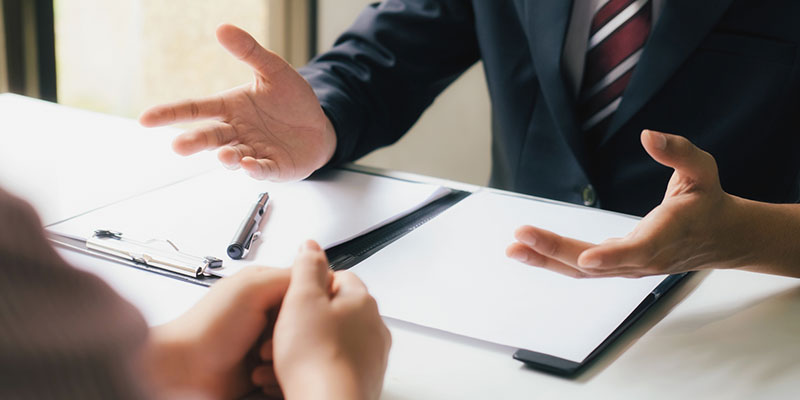 The Firm's Litigation Practice Group regularly handles civil litigation matters ranging from simple to highly complex. These matters involve a wide range of diverse issues. This variety in the Firm's litigation practice enables it to provide effective legal representation that is specially tailored to meet a client's particular needs.
We understand that each client's needs are unique. The attorneys in the Litigation Practice Group spend time with each client to determine the most effective strategy for realizing the desired results, while at the same time ensuring that such strategy is as cost-effective as possible.
The attorneys in the Litigation Practice Group bring to the table the combined experience of over 100 years in civil litigation. This experience is wide-ranging and broad-based and involves not only litigation in trial and appellate courts but also mediation and arbitration.
The attorneys in the Firm's Litigation Practice Group are listed below. You can view their personal summaries by clicking on their names.
Brief descriptions of the various areas in which the attorneys in the Litigation Practice Group concentrate are provided below:
ALTERNATIVE DISPUTE RESOLUTION
Advising clients regarding mediation and arbitration matters and representing them in mediations and before arbitration panels
Bill Hoofnagle can also serve as an arbitrator or a mediator in construction and commercial disputes. Since 1987, he has frequently served as an arbitrator—often in large and complex arbitration cases.
CIVIL LITIGATION
Advising and representing clients primarily in a wide range of matters such as:

Business disputes
Commercial and residential real estate disputes
Commercial disputes
Contract disputes
Collection matters
DOMESTIC RELATIONS / FAMILY LAW
Advising and representing clients in:

Divorces
Equitable Distribution
Child custody and support disputes
Spousal support disputes
Adoption proceedings
PERSONAL INJURY & MALPRACTICE LITIGATION
Advising and representing plaintiffs, defendants and insurance companies in personal injury cases, including:

Motor vehicle accidents
Medical malpractice
Products liability
The following attorneys practice in the Litigation Practice Group: